from [Alien]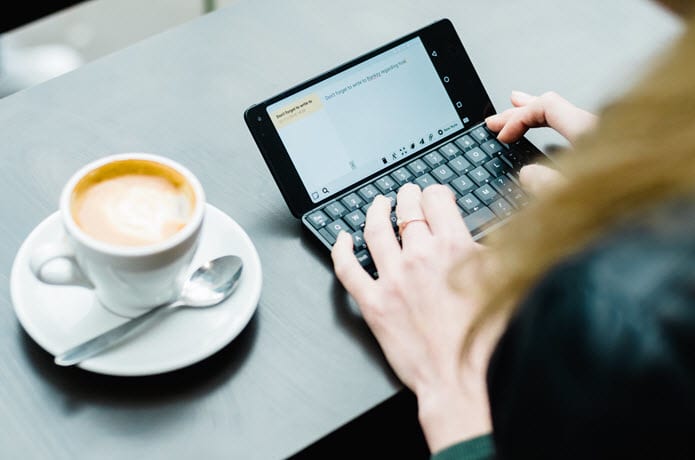 Tips and tricks
If your device reboots from time to time disable CoDi powersave as a temporary solution.
Hardware accessories
Official Planet accessories. All official accessories are very good. Planet Hub, HDMI adapter and leather pouch.
Stylus. You can improve your experience with desktop apps and just draw sketches with it. I use Adonit Dash 3. Fits perfectly
Mouse. Any Bluetooth mouse should work out of the box. I use Xiaomi Mi Pocket Mouse because it's small and good.
Controller. I use Ipega PG-9167 BT. Perfectly fits! Looks like it was designed for Cosmo.
Software
Tweaking
AdAway – the best ad-blocker for rooted devices. Also blocks built-in trackers and analytics.
AFWall – the best firewall for Android. I strongly recommend to install it to prevent shady software from sending your data to corporations.
App Ops – advanced app permission manager. Allows to block access to clipboard, account list and so on. Strongly recommended to use.
Ice Box – allows you to completely freeze shady and rarely used apps.
L Speed – advanced tweaker with predefined profiles. Allows you to easily improve performance, multitasking and save bettery by tweaking kernel settings.
Viper4Android FX – dramatically improves sound quality both with speakers and headphones. EQ, convolvers, a lot of effects and improvements.
Better Battery Stats – as stock Android battery stats are disabled in Cosmo, this is the alternative.
Tiles – adds useful tiles to notification bar including NFC.
Cosmo-specific
CosmoCtl – allows to set up rotation, keyboard bightness, accelerometer gestures.. Works bad for me but still can be useful, so I leave it here.
Rotation Control Pro – allows to set up rotation per-app, works much better than CosmoCtl.
KISS Launcher – simple launcher with direct app, shortcut and contact search. You just open your Cosmo, type few letters of the app name and press Enter. Simple.
Flexible Wallpaper – allows you to set any picture as wallpaper without struggling with crop and resize.
Productivity
BlackBerry software
BlackBerry devices are famous for their hardware keyboard and BlackBerry apps works very good on Cosmo (except of Device Search). Could be useful. BlackBerry manager – allows you to install BlackBerry apps for free without ads. I recommend you to install Calendar, Contacts, Notes and Tasks. These apps work better for me than preinstalled. BlackBerry Launcher is also good as it allow you to assign app shortcuts to hardware keys.
Pre-installed AirMail app – it's reskinned K-9 Mail. The best email app for Android for now. Compatible with OpenKeychain.
Autodesk Sketchbook – the best drawing app for using with stylus. Supports keyboard shortcuts.
OnlyOffice seems to be very good mobile office suite but why do you ever need it if you can run full versions of LibreOffice and Microsoft Office on your Cosmo?
Social
Pix-Art Messenger and Conversations are the best messaging apps (XMPP) for Cosmo because they utilize landscape mode. XMPP Gateways allow you to chat on Telegram, Discord, IRC, Skype, Instagram and so on with a single messaging app. Jami also utilize landscape mode.
Kate Mobile is the best app for VK, good landscape support and the best user interface.
RedReader – reddit app with landscape support and great user interface.
Gaming
Octopus and Panda Gamepad Pro – allow you to play almost any game with controller. Some games are supported only by one of this app so it's better to keep both installed.
GeForce NOW – allows you to play PC games by streaming them from GFN servers.
Parsec – allows you to remotely control your Windows desktop play games.
DeltaTouch – Doom engines ports collection for Android. KB&M
Minecraft Pocket Edition – this game supports KB&M. Tip: you can run GeyserMC in chroot and connect to Java Minecraft servers with your Pocket Edition version. Yes, Hypixel and Mineplex are now in your pocket.
Desktop Experience
I have Debian dual-boot installed but I never really use it because you can run any Linux distro inside Android and almost any full desktop app in it with chroot or proot. There are few ways to do it but I stick with Kali NetHunter because of NetHunter Kex and ease of installation. In rooted Android you can just install NetHunter Magisk module and follow instructions. Good alternative is Linux Deploy app that allows you to install a lot of different GNU/Linux distributions with different options. For rootless devices the best way to install GNU/Linux is Andronix app. It supports sound output and has some modified tweaked OS images that are optimized to work inside Android. But Andronix works a bit slower and not allows to run some apps because it utilizes proot instead of chroot. Anyway, after installing GNU/Linux you can install LibreOffice, full version of Firefox and Vivaldi, GIMP, VSCode, Emacs, Xournal and other terminal or GUI apps.
ExaGear Windows Emulator – it's just x86-QEMU with Debian and Wine wrapped into nice Android app. Allows you to install full desktop version of Microsoft Office suite and old Windows games (Stronghold, Heroes of Might and Magic and a lot of other games) and play them with KB&M or touchscreen.
Termux – the best terminal emulator with built-in package manager. I use it to SSH to my NetHunter installation.
Remote Access
NoMachine is the best software for low-latency remote desktop. You can connect to your computer over VPN or directly and work.
TeamViewer – no comments. It just works.
Geek stuff
MiXPlorer – maybe the best file manager. Very lightweight and packed with tons of features. Great landscape mode.
Servers Ultimate – allows you to quickly start a lot of different servers, PXE, FTP, SMB, IRC, Web, tons of servers. Great landscape mode
Other
OpenCamera – good replacement for the stock camera. A lot of settings and modes, HDR and so on. Greatly improves camera quality.
MAPS.ME – maps offline app which looks very good on Cosmo.
Invizible Pro – Tor, DNSCrypt, I2P with nice landscape GUI.
Vivaldi – the best browser for Cosmo. Perfect landscape mode, desktop sites, keyboard hortcuts
Читать дальше...